I've been spending the weekend retightening my hair. I'm realizing at about 5 weeks, I have to get hook and clip tool in gear to retighten. When I'm finished I hope to do a nice roller set. I'm really curious to see what it will look like. Puffy sides always reveal it's time for a retightening. Also, no parts in my scalp (except on top) is another major indicator. I always start off good on the right side and then get lazy heading around the back to the left side. Hopefully I won't drag my feet. I don't know how I overlooked this feature with picture pile, but in Picasa, if you choose picture pile collage, you can click on the pictures and they move around. You can also add a picture (random) from the collage as the background. Cool!!
Added 9-3-06
Here's more pictures. Just click on the thumbnail and it will enlarge.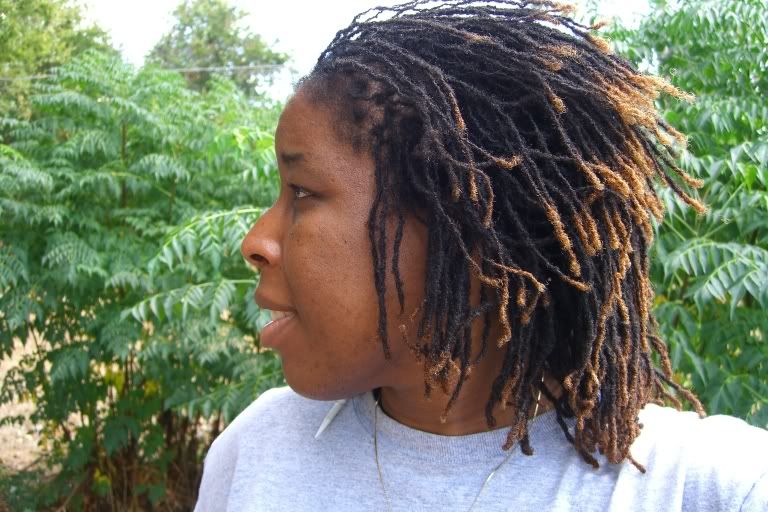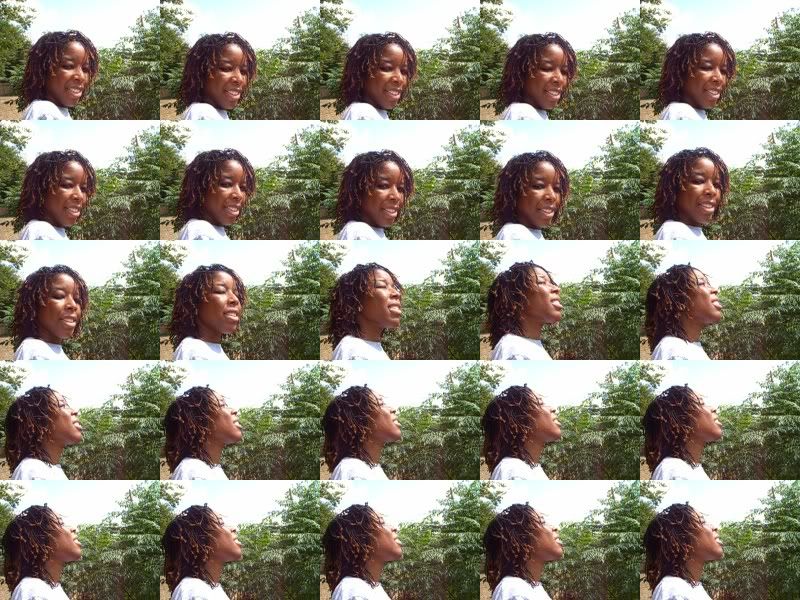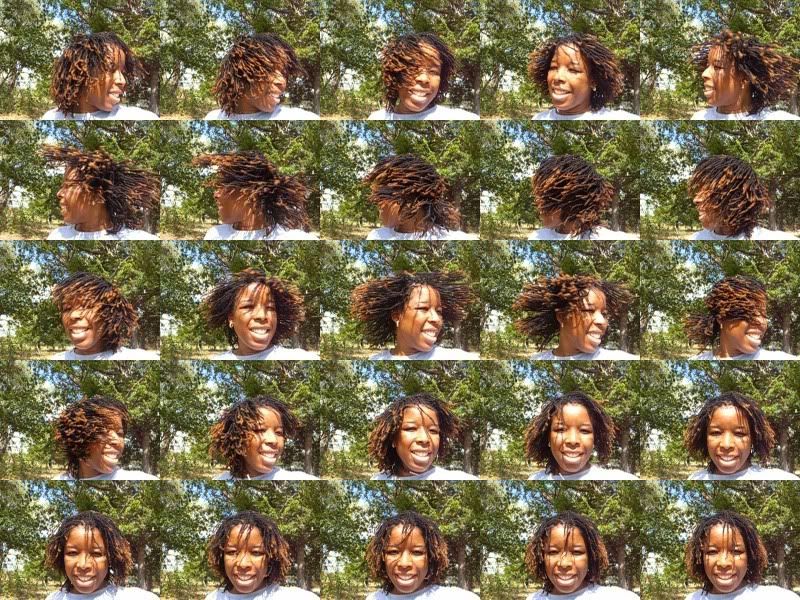 I rolled my hair this morning on perm rollers and will see what the results of that look like with 33 month old locks. I'm pretty excited about my growth and progress. This has been fun!